Shop, Scan, Earn Rewards
Earn reward points simply by scanning every product you buy. The shopping information we collect from you will help to influence manufacturer and retailer decisions.

Free To Join

Earn a $20 Gift Card*

Easy To Use

Outstanding Support
---
How It Works
You will be given a handheld scanner or access to Scan n Go app so you can scan your purchases each week and record information about your shopping trips such as where you shopped and how much you paid, occasionally you will receive a survey about a product you purchased.
You will be required to take a survey in order to join. (Read the FAQ)
Learn More
You will use the scanner or Scan n Go to scan the barcodes on all the products you or others in your household purchased during a shopping trip. You will also be able to send us information on non-barcoded items that you purchased, such as fruits and vegetables, meats, baked goods, petrol, prescriptions, etc. Performing these tasks weekly will earn you bigger rewards.
Why Join?
Be the voice of shoppers in Australia and influence the products available in stores while earning yourself great rewards. We welcome all sorts of households, from single person dwellings and share houses to extended families living under the same roof, your opinions are important to us.
Learn More
You have the power to impact what products are sold in stores! The data you provide on your shopping experiences and the surveys you take will be analysed by IRI and shared with manufacturers and retailers, who use it to make important marketing decisions about the brands they make/sell.
Redeem Your Points For All These And More!

Myer Giftcards

iPads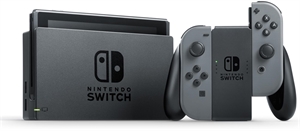 Nintendo Switch
Bunnings Gift Cards

iChoose Visa Giftcards

Weber Baby-Q

iTunes Giftcards
Fitbit
---